Since early 2012, we have been keeping a tab on some of the cool places that our collection of FrenchCuffed Cufflinks are being featured. Check out some of the our favorites below...
Check us at on the social media heavy hitter website Mashable, where they focused on our incredibly popular Apple Vintage Logo Cufflinks!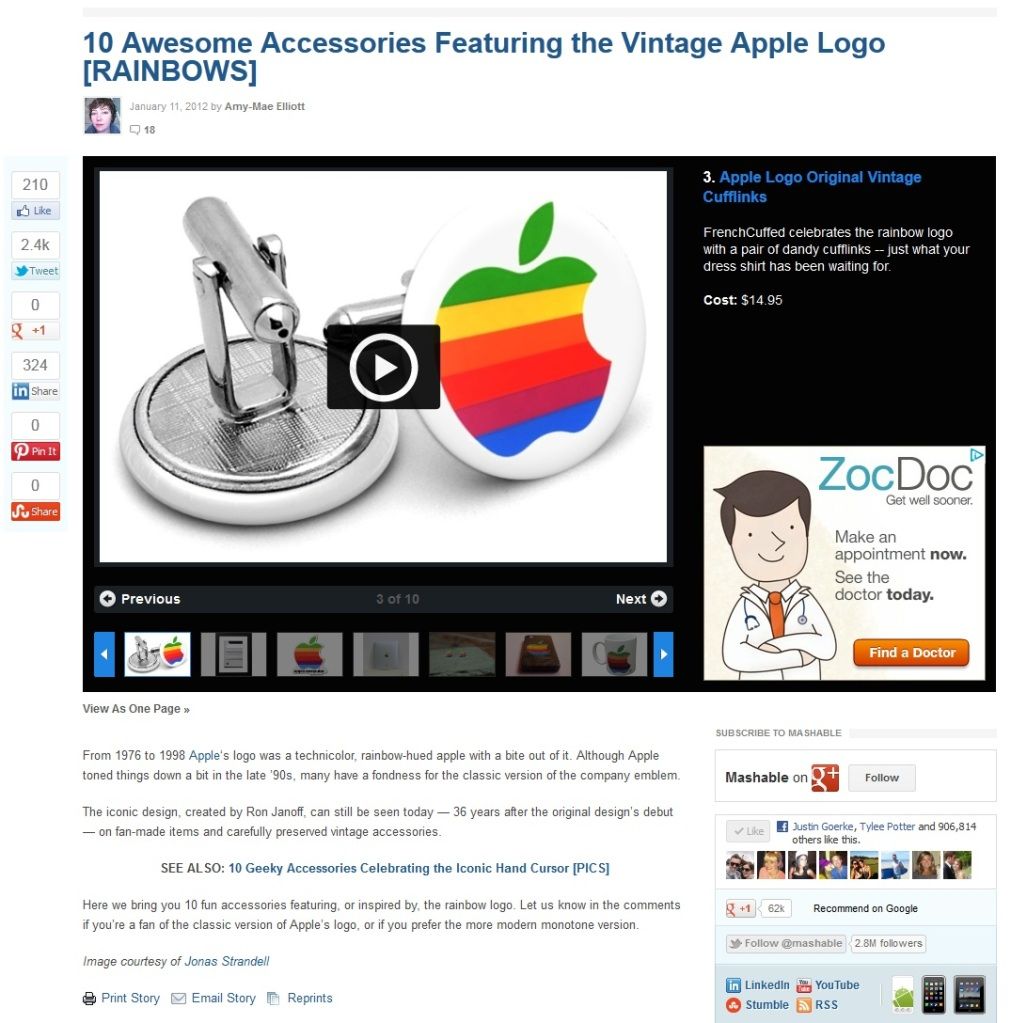 We were also proudly featured as a Fathers Day Gift Idea over at Womans Day, where they picked up on our cool Vintage Vinyl Record Cufflinks!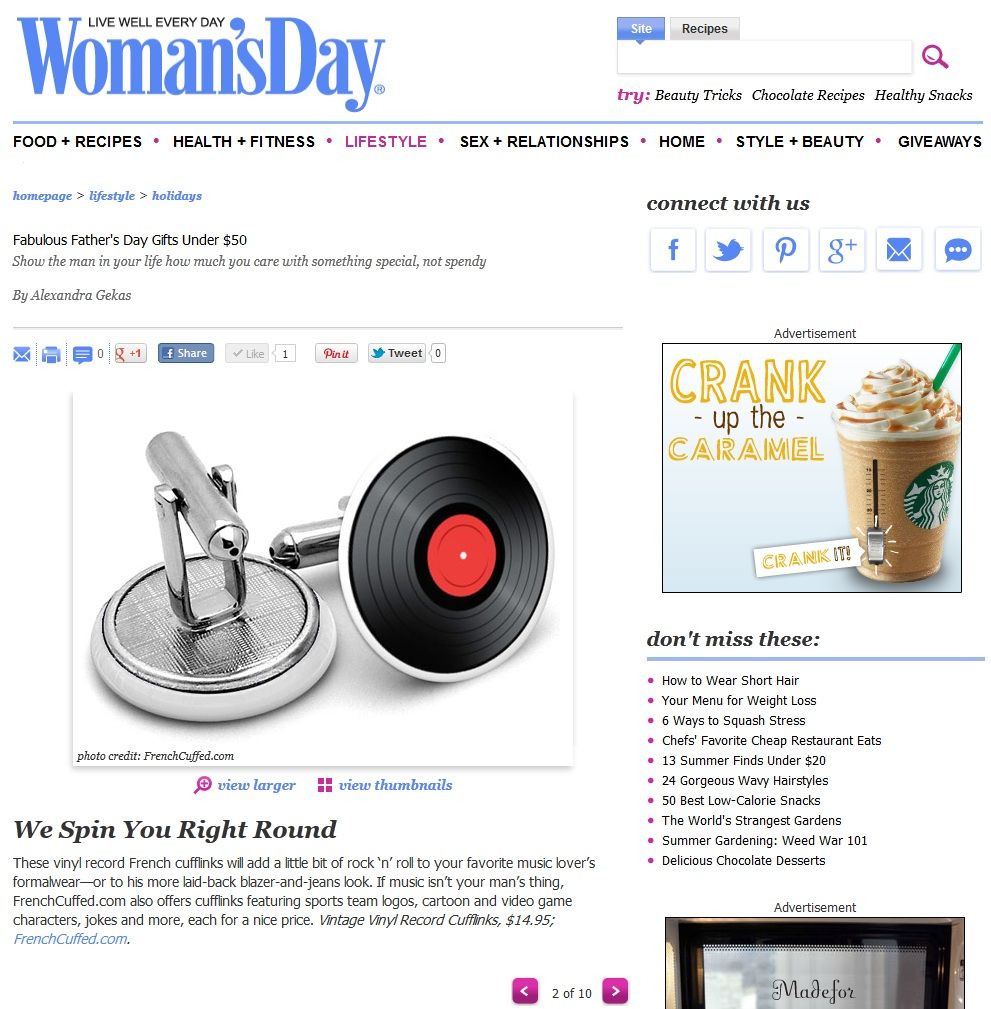 And our latest celebrity citing - was having Daymond John (founder of clothing brand FUBU), rocking our State Flag of Texas Cufflinks!